WINNERS WINNERS
DID YOU KNOW? You may not have heard on the grapevine yet, but we, Downe Travel were delighted to be awarded Northern Ireland Travel Agent of the Year. This is such an honor for us and we are truly indebted to each and everyone of you that took the time to vote for us.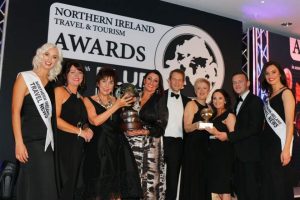 NI Travel & Tourism Awards 2017……………
Meanwhile, after 26 years, the prestigious and much coveted Northern Ireland Travel Agent of the Year award has a new
winner – a Downpatrick family owned and run business. After being in the final assessments conducted by anonymous callers
over a number of years, Downe Travel at last landed the big one – the title of 'Travel Agent of the Year'.
The win is a deserved accolade for the work over many years of owner Marie Gallagher, and in recent years that of son Paul
who has taken over much of the day to day running of the highly respected family concern .
The coveted Travel Agent of the Year title won by Downe Travel was decided in the final analysis by mystery shoppers
and cold callers after an original shortlist drawn up after votes by the travelling public.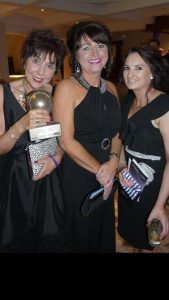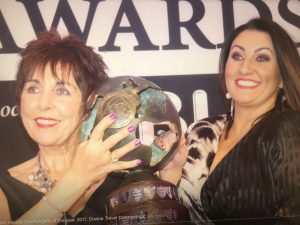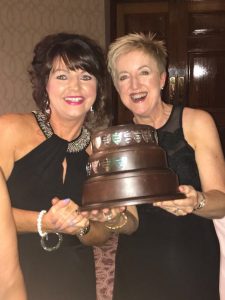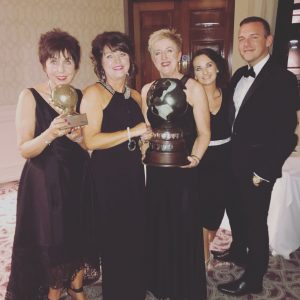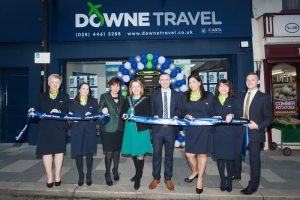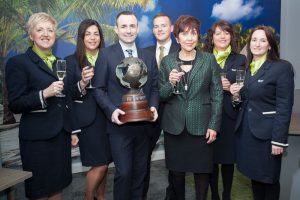 Social Share